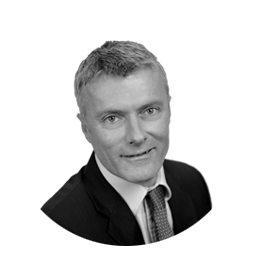 Managing Director
British Virgin Islands
mark.mcdonald@uk.gt.com
Experience
Mark has in excess of ten years of experience in the Recovery & Reorganisation field. Mark worked in New Zealand, Cayman Islands and London prior to moving to the BVI in 2006. Mark takes insolvency appointments in the BVI and other Eastern Caribbean islands and his practice focuses on complex cross border insolvencies.
Memberships:
Licensed BVI insolvency Practitioner since January 2008
Chartered Accountant (Member of the New Zealand Institute of Chartered Accountants)
Barrister and Solicitor of the High Court of New Zealand
Member of Insol International
Expertise covers:
Stanford International Bank Limited – works with the Antiguan Joint Liquidators of the Bank to assist with their asset recovery efforts following the fall-out from this US$7 billion Ponzi scheme.
Acts as a Joint Liquidator of a BVI company that entered into forward freight agreements which following the collapse of this market resulted in counter-party losses in excess of US$500 million.
Acts as a liquidator and receiver of a substantial number of BVI companies in connection with billions of dollars lost by an Icelandic Bank. Forensic exercise in an effort to locate and recover missing assets, consideration and advancement of legal actions in conjunction with various legal and business representatives.
Qualifications:
Bachelor of Management Studies (Accounting Major) and Bachelor of Laws (Honours) from the University of Waikato, New Zealand